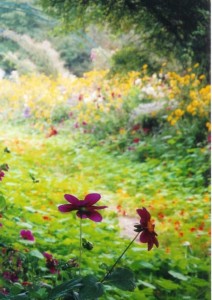 Compassion fatigue, also known as secondary traumatic stress (STS), is a condition characterized by a gradual lessening of compassion over time.
Compassion Fatigue symptoms are normal displays of chronic stress resulting from the care giving work you choose to do, whether in the medical or psychology field, working with adults who are ill, frail, cannot care for themselves or children and animals who are ailing or have been abused. It is entirely possible that some of the above instances may have been preventable. In any case, you are now the one, perhaps the only one or with a team of others, who has to care for those who cannot care for themselves. Additionally, those who are attracted to the care giving field are already compassion fatigued when they do so.
If you feel that you might have symptoms of compassion fatigue, chances are excellent that you do. This knowledge is the first step in overcoming your distress. Awareness of how your behaviors became entrenched and why can help you embark on a journey to make changes and decrease the stress and fatigue in your life.  The most important step on this path is learning self-care. Unbelievably, not putting yourself last is the best way to improve your situation and give you the ability to flourish during times when your aid is needed. Together, using easily available resources, I will help you find a path that balances work, personal life and your chosen and assigned responsibilities.